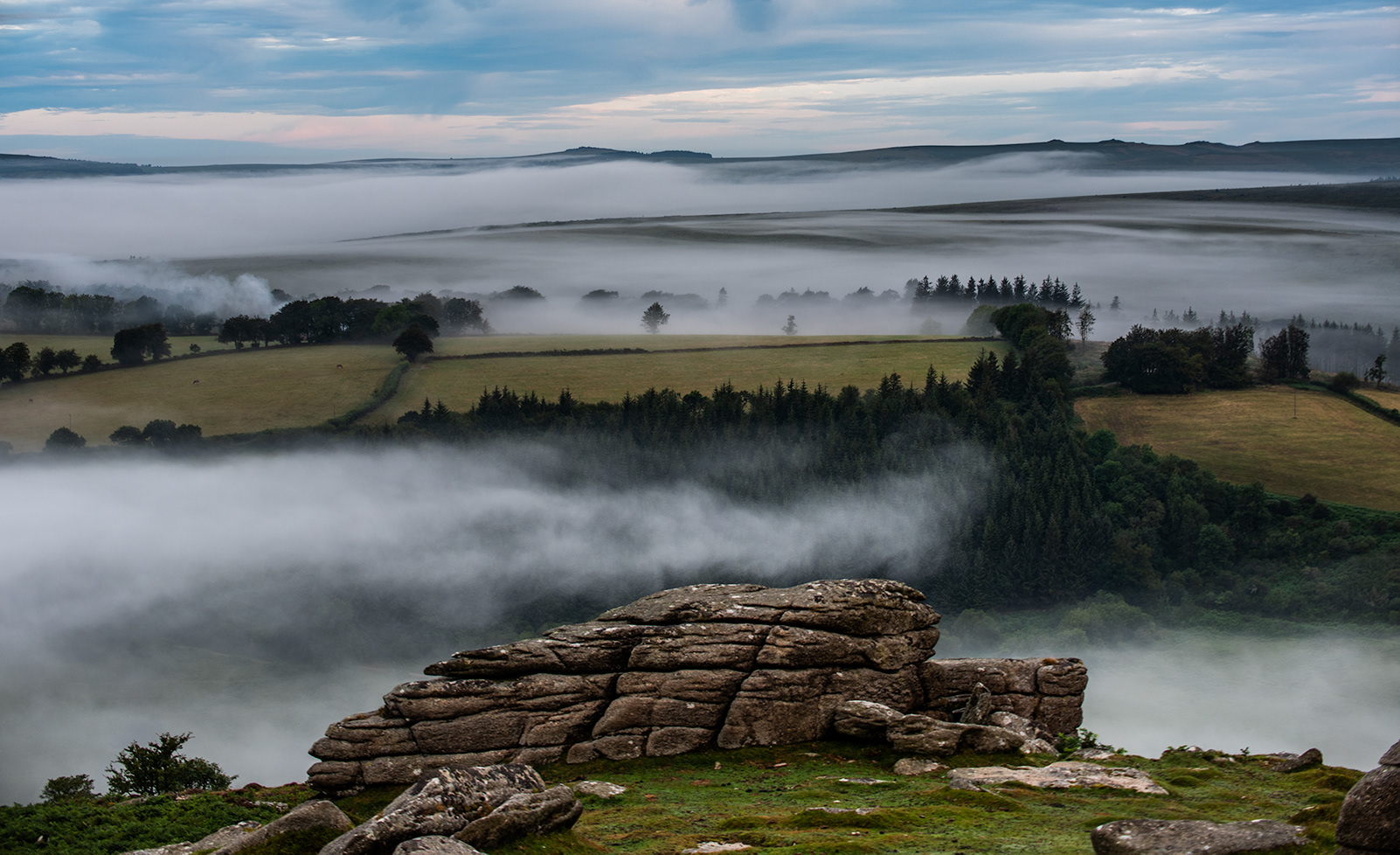 An early start from Tavistock left me rewarded with a beautiful vibrant red sky and sea of mist over the eastern moor.  My drive up left no indication there would be any such cloud inversion, which just proves that the location of this wonderful weather phenomena is hard to predict. Finding a suitable vantage point to shoot the inversion from is also a tall order.  My first image below was taken from the first rough layby on the left just after passing the turning for Princetown. 

I could see that the red sky was creating a lovely pink hue on the wispy mist in-between the line of trees, so grabbed my telephoto lens and set it on a tripod. I almost always use a 5 second timer just to eliminate any shake from when I press the shutter, as longer focal lengths tend to magnify any blur.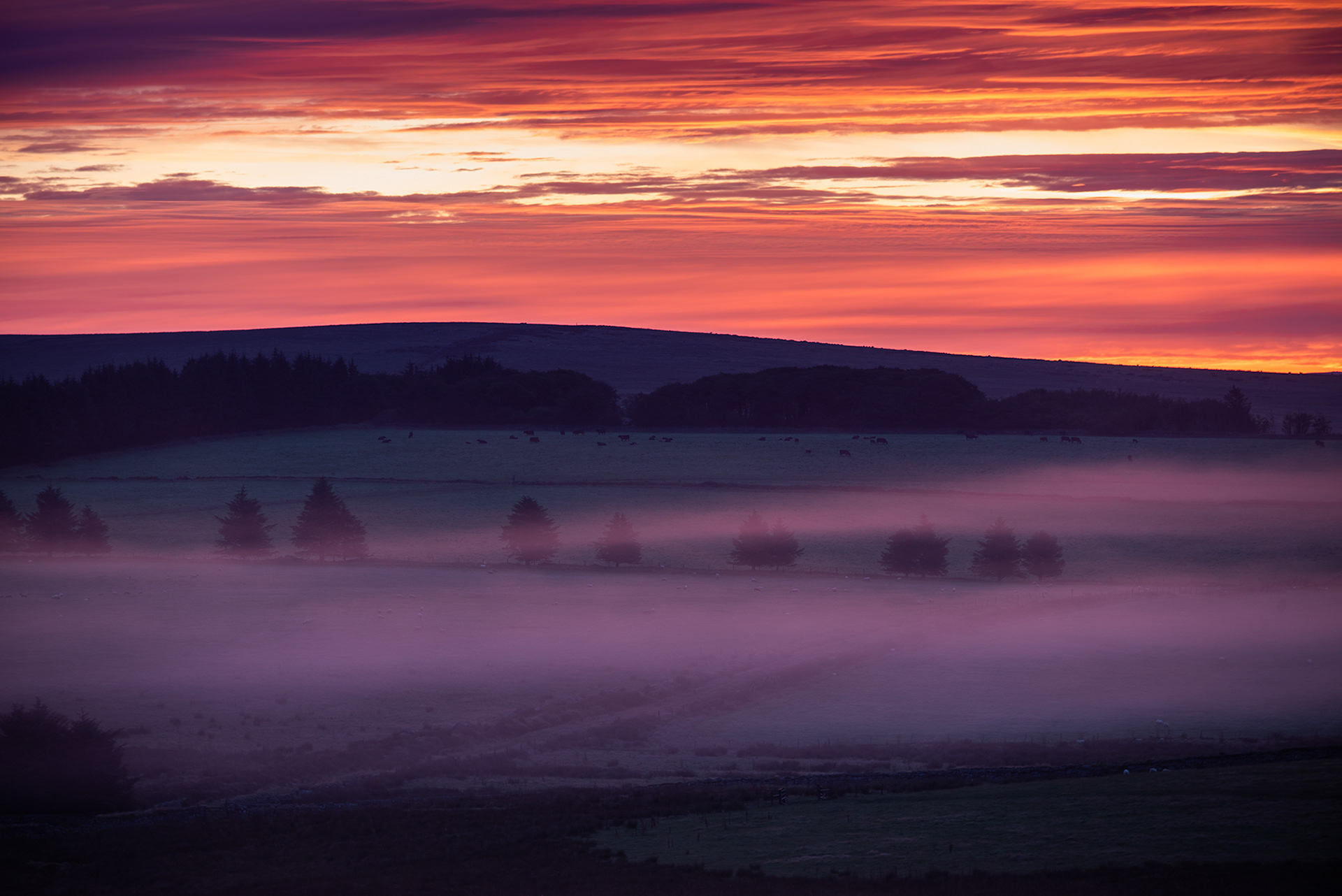 Yar Tor is situated above Badgers Holt and Dartmeet, offering some gorgeous views across the moor all the way back towards Princetown. In getting to Yar Tor you must carry on east up to the top of the hill after Dartmeet, before taking the first left turn you come to. You then take the first left again, which leads up to a small car park on the left with a war memorial cross to your right. Yar Tor is a small walk to the left of you, with Corndon Tor to your right. The Tor itself offers some lovely layered and textured rock stacks, which you can take a look at below. Obviously my images are augmented by the presence of mist, but I think this location would be great for sunset.